Providing a way to help MANAGE YOUR MESS.
Well – here we are coming upon day number… well – I have lost track… day number (15, 23, 200?) of our "Sheltering in Place".
To say that I am a person who likes (NEEDS) to stay busy)… is a bit of an understatement.
And if you are like me, you may be getting a little stir-crazy and looking for things to do around the house to keep you sane.
When Scott & I moved into our 1980's home – we fell in love with it – even though the whole house needed updating!
So, here I am, at home, tired of my surroundings…so I suppose now is the time to tackle some of those DIY projects I have been putting off!
One of the first major projects tackled was to take that dirty, ugly, 1980's, fireplace and update it with a technique called German Schmear.
Nope – German Schmear is not a donut or a bagel… 🙂 but rather a wonderful technique "that mimics the look of irregular stones and heavy mortar joints, a style often found on centuries-old cottages and castles throughout northern Germany." (Thanks, Bob Villa for the great description!).
There are a lot of different ways to get this look – some easier than others, but this took me approximately 15-20 hours.  Mind you, I had more than your average amount of fireplace brick to cover!
Check back with me in a week or two and I will update you on what I am working on next!
-Terri Pettit
SCROLL to see before and afters pics!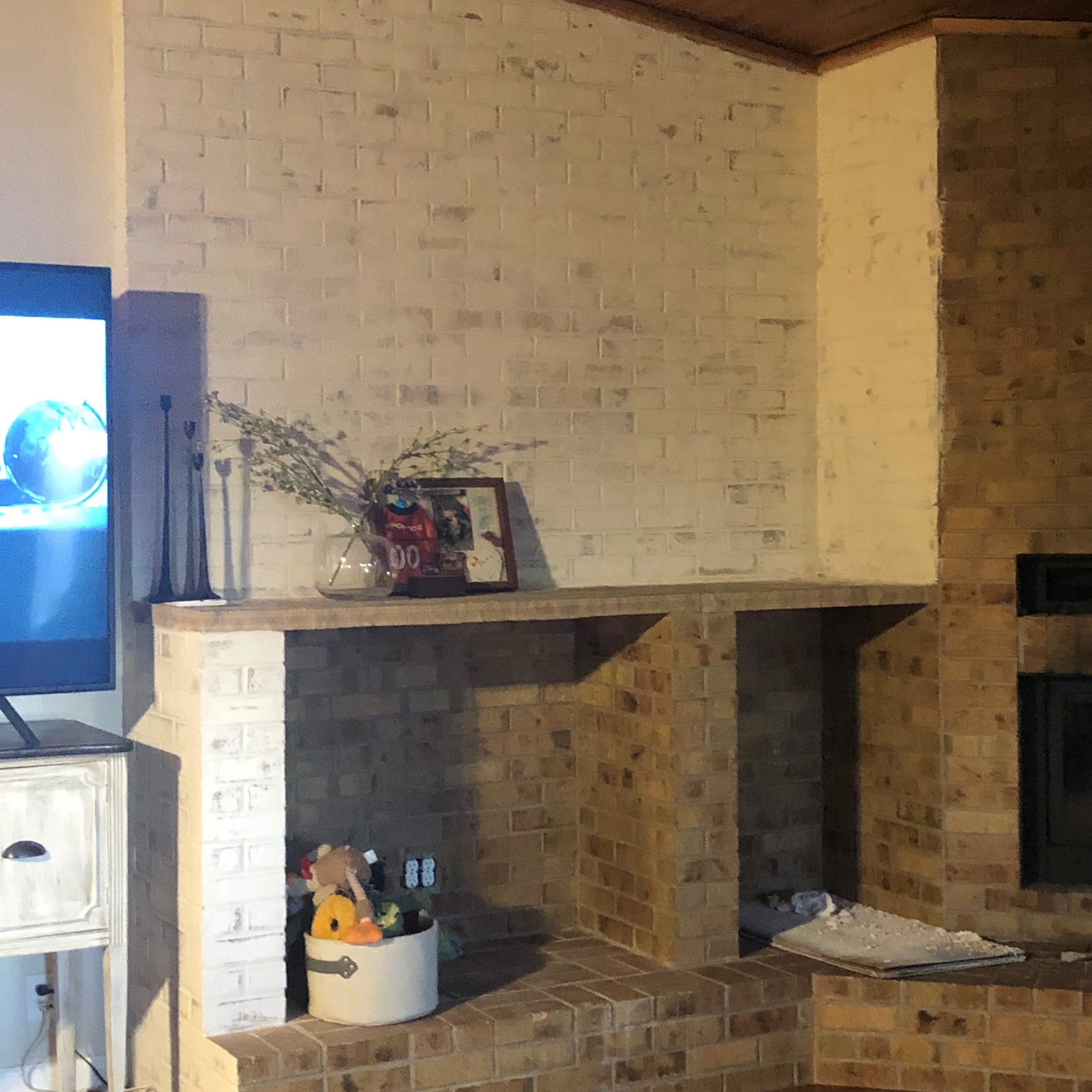 "DIY while "Sheltering in Place" and save your Sanity!"
For a limited time – Max Waste Services is offering a "Residential Stimulus" offer (or a "Save your Sanity Special") for Home-owners…
20 yd Roll-Off Dumpsters for $295 with NO delivery fees.
Our drivers will drop off and pick up your dumpster with no need for contact. We're staying safe to keep you safe.
Give us a call 303-973-8550 and we will deliver to you within 3 days!
*price includes 2 tons of material $75/ton if over 2-ton limit, RESIDENTIAL CUSTOMERS ONLY!
7 days included in the price, while supplies last!
Keep scrolling for the final result!